Set Up Your Raffle Details
Follow these steps to set up your raffle details.
In your raffle dashboard, go to the navigation pane on the left side of your screen. Under Setup, select Details.
This is where you can provide details about your raffle, such as the raffle's name, ticket sale start times, and more.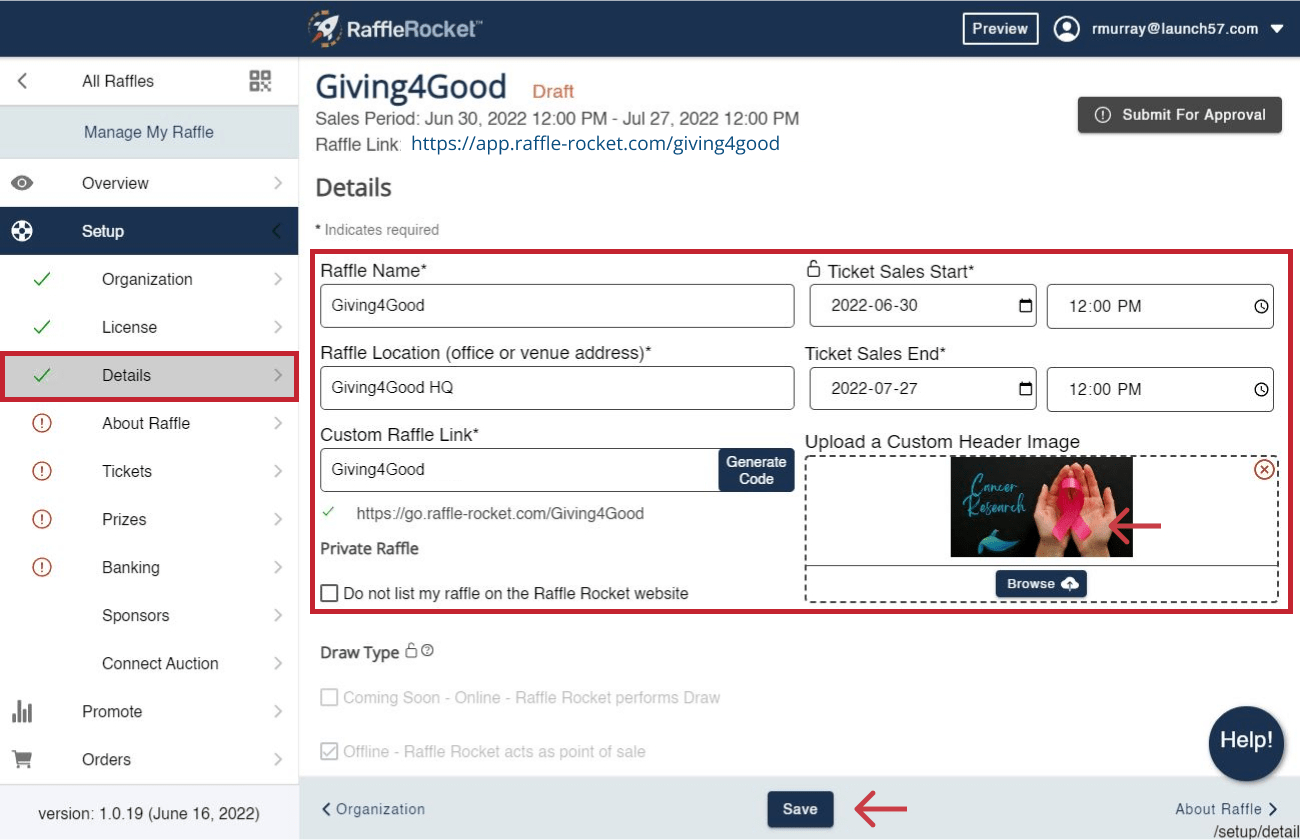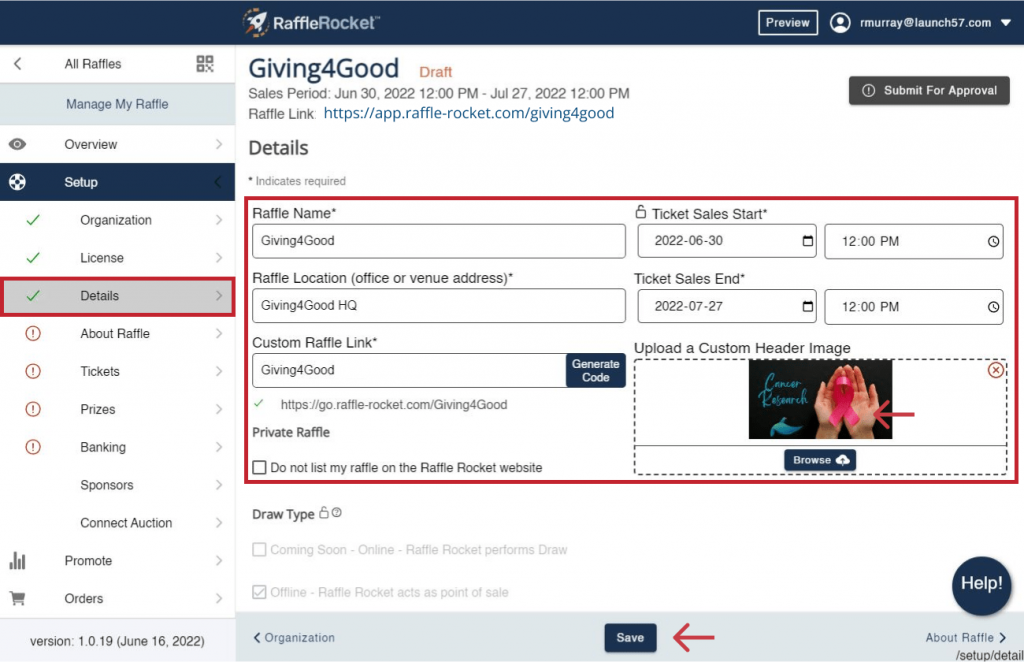 Raffle Name: Provide a name for your raffle
Raffle Location: Enter a location where the raffle is taking place. If fully virtual, it can be online, otherwise enter the actual location or your offices.
Custom Raffle Link: Create a semi-personalized link for your raffle link
Ticket Sales Start: Set the date and time when raffle tickets go on sale
Ticket Sales End: Set the date and time when raffle ticket sales are closed
Upload A Custom Banner Image: Personalize your raffle by uploading a banner image seen on your raffle's live page
Private Raffle: Choose whether or not your raffle can be listed on Raffle Rocket's website 
Draw Type: Until our system is certified, the only option is offline raffles. Learn more about what an offline raffle means here. In the future, when we are certified for fully electronic raffles, you will be able to choose between running an online or offline raffle through Raffle Rocket.
Click Save once all of your details have been entered correctly.