Set Up Your Banking Information
Follow these steps to set up your banking information in Raffle Rocket.
Raffle Rocket collects payments from ticket purchasers using a third party payment processor, Stripe.   
Stripe Connect is the fastest and easiest way to integrate payments into your raffle. With it, you can: 
Accept payment by credit card online

Connect a bank account to receive automatic payouts

Comply with all PCI and privacy laws
To connect banking you will need the bank number, transit and  account to receive raffle payouts. This can only be updated prior to sales starting and locks when sales have begun.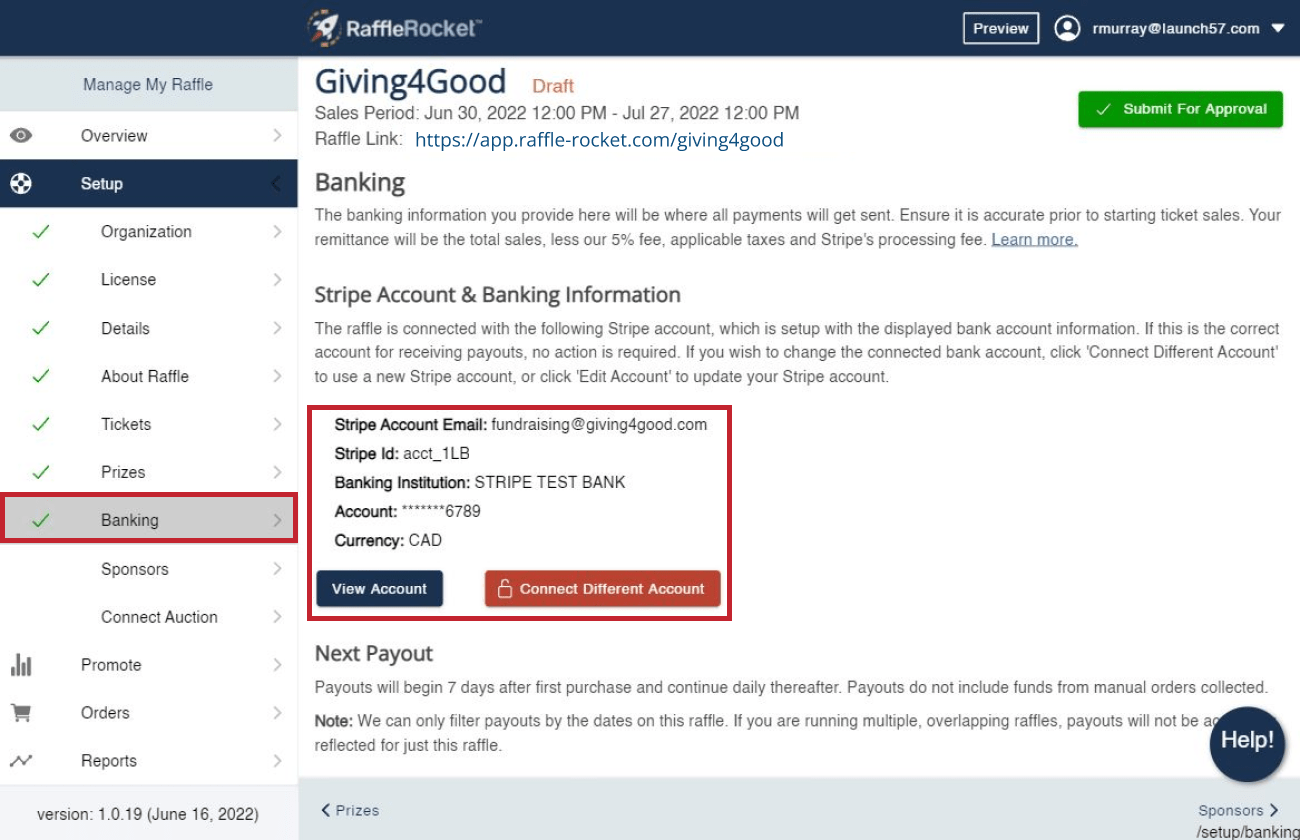 Raffle payouts will begin to arrive in your bank account 7 days after your first ticket sale.
The purchaser pays a set amount for the tickets. From that amount the following is deducted automatically:
Stripe Processing fee
Raffle Rocket platform fee (with tax deducted for Canadian users only)
Remaining Balance owing to you is deposited directly into your connected bank account after a 7 day processing period.
At the end of your raffle, you can export a PDF receipt from your profile that will outline the exact amount you paid to Raffle Rocket and how much was tax to provide to your accountant. No further payment to Raffle Rocket is required.