Follow the steps below to promote your raffle:
In your raffle dashboard, go to the navigation pane on the left side of your screen. Below Setup, select Promote.
If you have a team to help promote and facilitate raffle ticket sales, you can equip each seller with their own custom sales link! To create a new link, fill in the following details:
Seller Name: Enter the seller's first or full name.
Email: Enter the seller's email address. Once a seller is added, an invitation to promote the raffle will be sent to this email.
Link Handle: The custom portion of the sales link. 
Example: https://app.raffle-rocket.com/rafflename/LinkHandle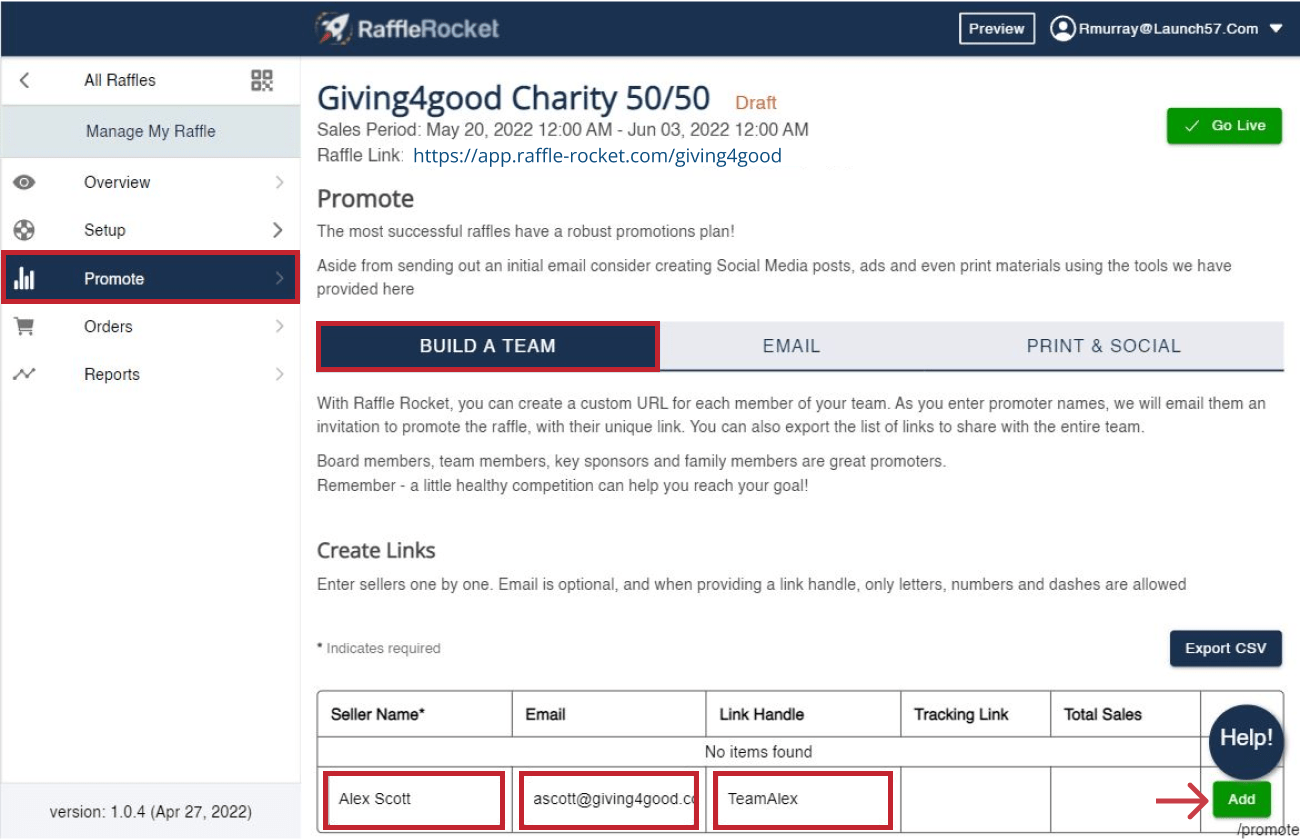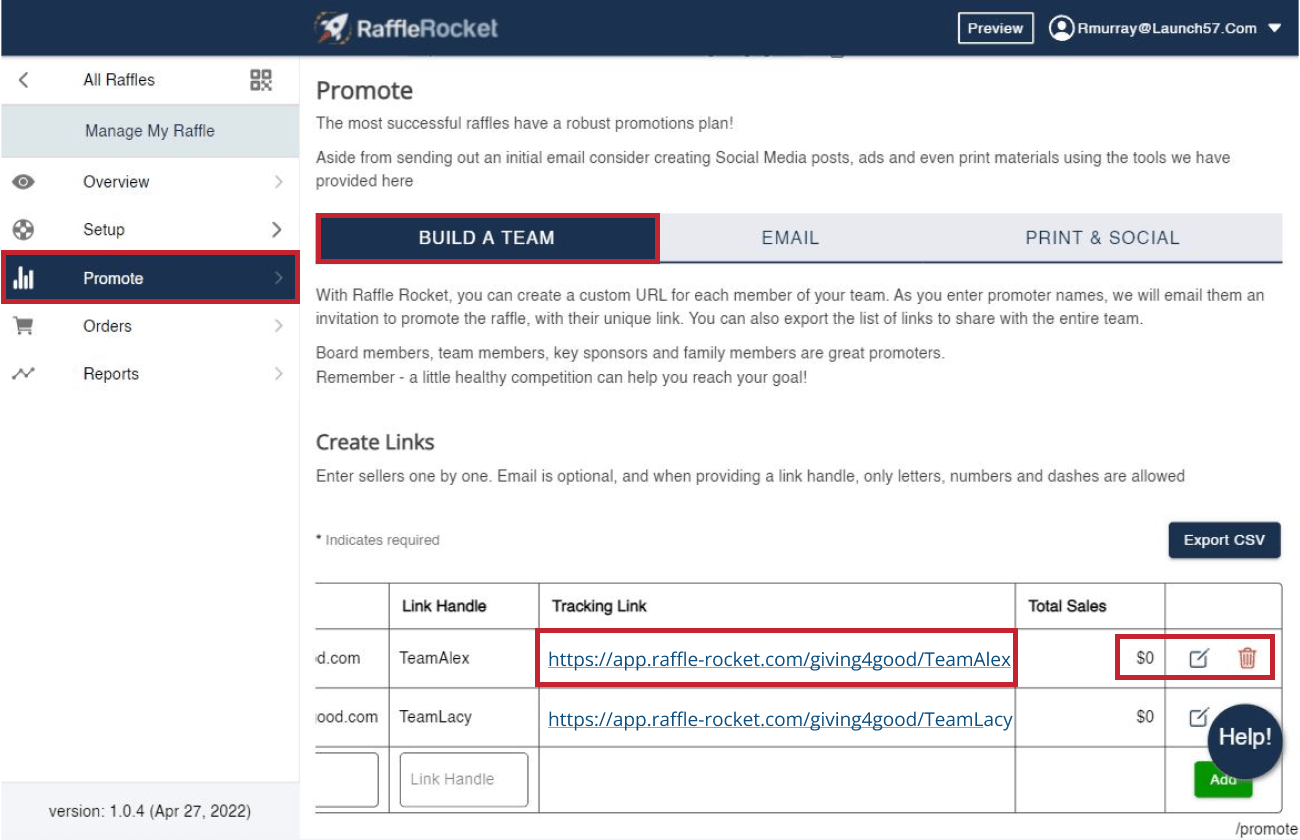 Raffle Rocket makes it east to reach out to your past supporters. Follow the steps below to craft a promotional email, and if applicable, send directly to supporters from a previous raffle.
Email Message: Enter the details of your upcoming raffle and to encourage participation. Click Save once you're message is completed. Do note that there is a limit of 500 characters.
Send A Sample: There is a preview of the email on the right side of the screen but it's best practice to send one or more sample emails to ensure everything looks right and sends correctly! Enter one email at a time, and click Send.
Choose From Past Raffle: If you are a returning admin, you will be able to send this email directly to supporters from your previous raffles. For all first-time admins, this function won't be available until you host a second raffle. You will still be able to copy the Sample Email and send invitations from your own inbox.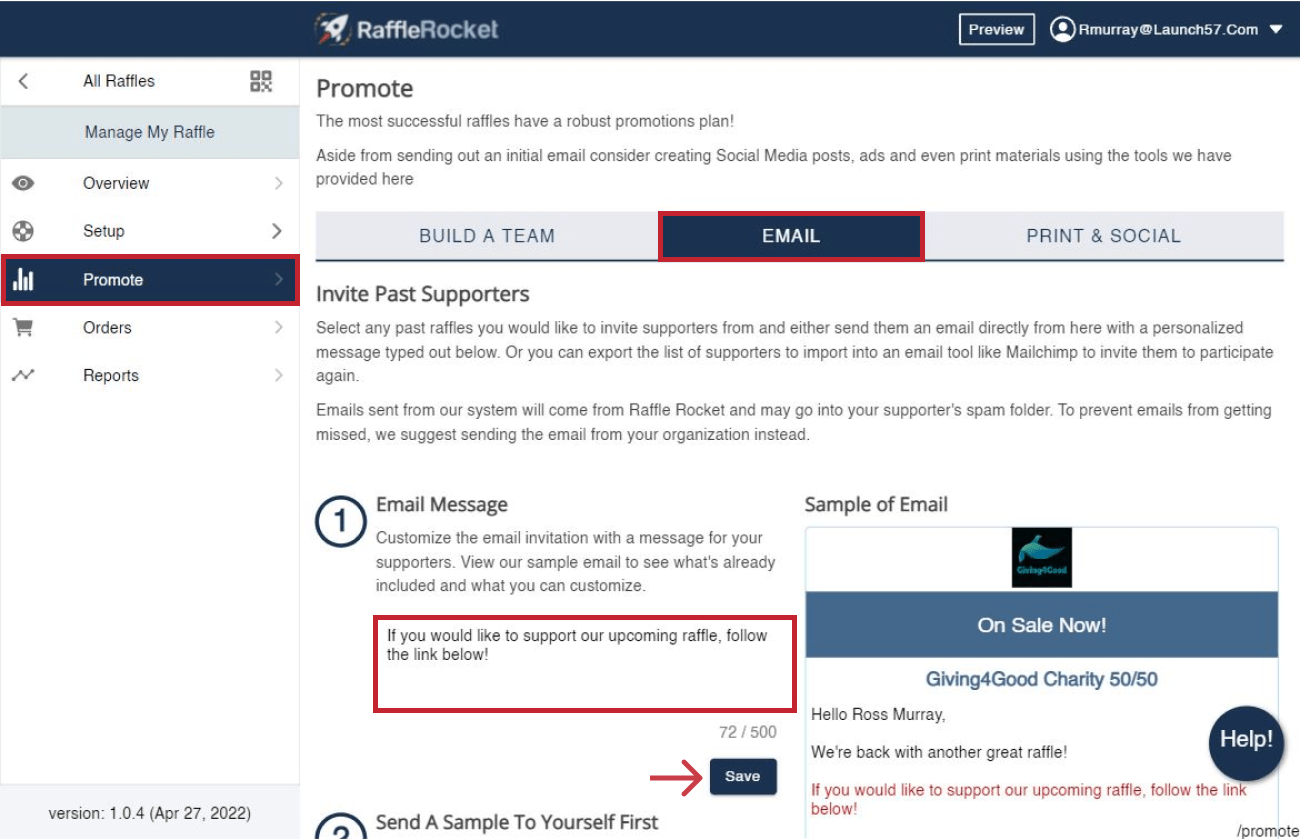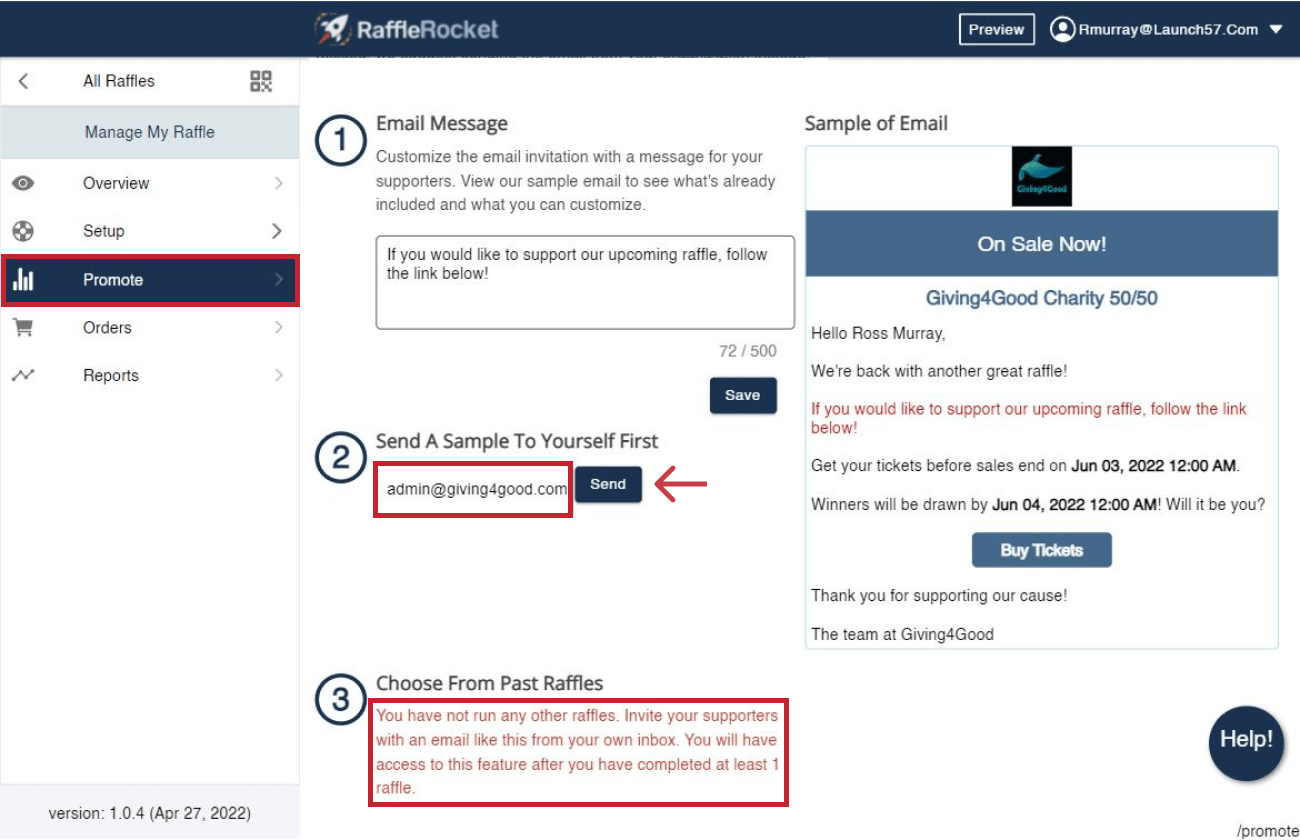 Once your raffle is live, you can easily share and invite supporters. Each raffle has its own URL link that is shareable across all social channels.
If you plan on creating physical posters, or sending out e-newsletters, include your raffle's QR code. Supporters can scan this code to access your raffle directly. To copy the QR code, click Download QR Code.